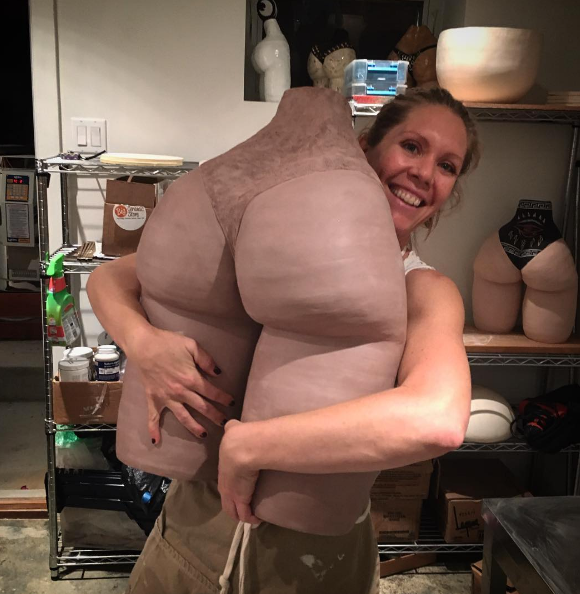 Meegan is a Los Angeles based artist and sculptor. 
Her work is cheeky, irreverent and empowering. It's feminine and feminist, it's got grit, it's got glamour. 
Her sculptures straddle the line between art and craft with nods to ancient artifacts, yet playfully mirroring modern day pop culture.
Originally from the Bay Area, Meegan lived and worked in New York as a Co-Founder and Creative Director
of Femme Arsenal, a cosmetics and streetwear brand. After selling the company she spent some time in Brazil. It was right after this trip that Meegan sculpted her first derriere and she's been honing her skills ever since.
Her work has been featured in numerous group shows at galleries including The New Museum, New Image Art, Fifty24SF, & MAMA Gallery ...and in publications including Vice, Paper, Paulette & Juxtapose.